QASIL
Qasil Powder - An Organic Product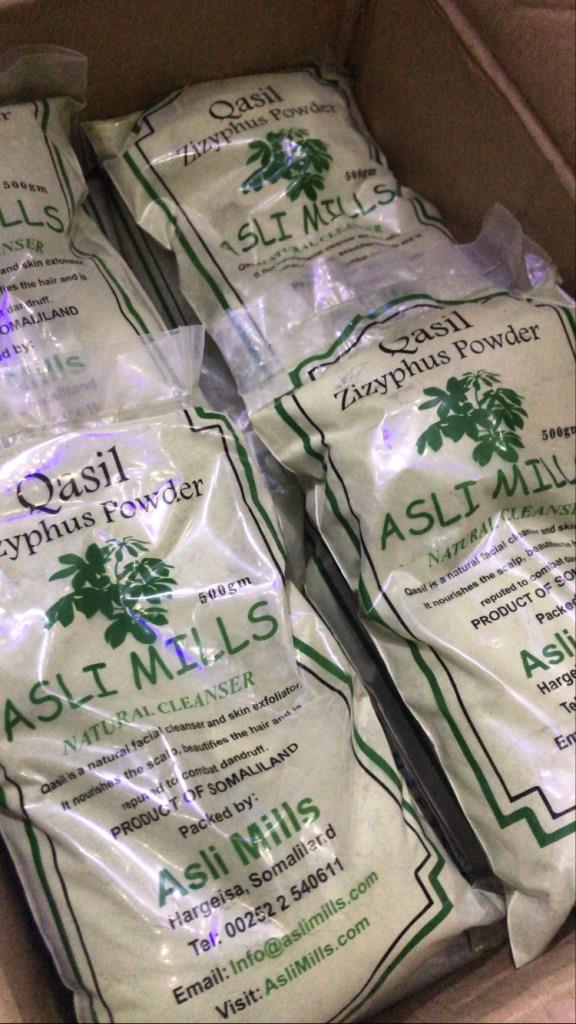 QASIL Powder - An Organic Product
Our Qasil powder is 100% Organic.
Directly from Asli Mills farms in Somaliland.
From the raw leaves to the crushed powder, you can be assured our Qasil is of the highest quality.
• Reduces dark spots
• Contains antioxidants
• Promotes radiant skin
• Reduces acne
• Skin moisturizer
• Brightens the skin
• Anti ageing
Where can I get Qasil Powder? 
Asli Mills is your trusted supplier of the best organic Qasil in Somaliland. Asli Mills only deals with wholesale orders for Qasil.
Cosmetic Products, Skin Care Products
The leaf powder is a cleansing/exfoliating face mask used by Somali women as well as on the hair weekly to condition and is reputed to combat dandruff. The leaves are collected from the Gob tree & crushed into powder. Women in East Africa have used the leaves from the Gob tree for centuries to exfoliate and soften their skin. Wholesale/Bulk orders available, Message us via WhatsApp/Email.